Partners

Located in La Jolla, California, The Dini Group is a professional hardware and software engineering firm specializing in high performance digital circuit design and application development.
No matter what engineering problem you are facing, The Dini Group's boards can help you solve it faster and better than any other FPGA board on the market. Be it High Performance Computing, Low Latency Trading, Multi-core FPGA Prototyping, SoC Prototyping, Telecommunications analysis, ASIC Prototyping, Code verification, Cloud computing, Video and Audio compression and filtering, Algorithm acceleration – these boards can handle all of it.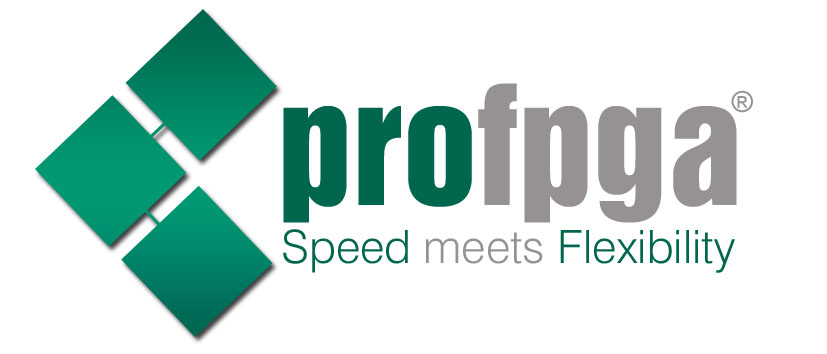 PRO DESIGN Electronic GmbH is a leading provider of off-the-shelf FPGA platforms. Its proFPGA product family offers the most modular, flexible and scalable FPGA systems on the market based on latest Xilinx Virtex® UltraScale™, UltraScale+™ and Intel® Stratix®10 FPGA technologies. It addresses customers who need a scalable and flexible high performance ASIC Prototyping and IP verification solution for early software development and real time system verification. The innovative system concept and technologies offer highest flexibility and reusability for several projects, which guarantees the best return on investment.

For over 16 years, REFLEX CES has designed and manufactured high-speed and complex boards and rugged systems solutions based on high density FPGAs that significantly reduce its customers' technology risks and solution development time.
The company provides design services for custom embedded boards and systems, and also prototyping and manufacturing capabilities with more than 15,000 boards produced in 2016.
In addition the company built a Commercial-Off-The-Shelf (COTS) FPGA PCIe base board roadmap to address vertical markets like Finance, High Performance Computing, Networking and High End Video and Industrial markets. This roadmap has been newly populated with an FPGA module to address the Embedded markets like Intelligent Vision, Test & Measurement, Video Broadcasting and Automotive ADAS.
Some of those boards are available as Development Kits with easy of use hardware and graphical user interface.