FPGA prototyping platform gets visibility with EXOSTIV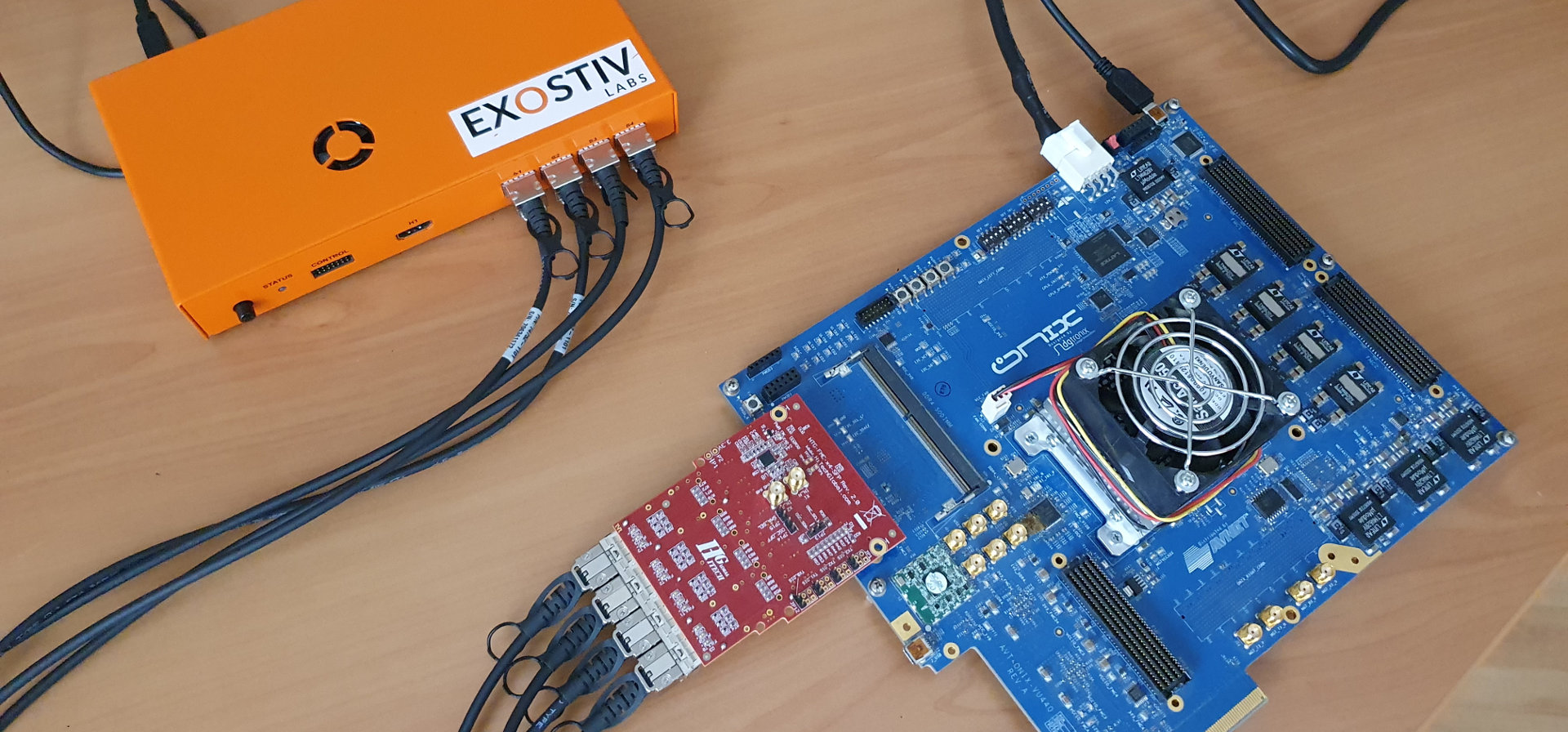 This month, thanks to AVNET Israel, we received the ONIX platform for interoperability tests.
The board that we received was the AVT-ONIX-VU440-1, equipped with 1 Xilinx Virtex Ultrascale XCVU440 device.
The ONIX board system is designed by DgTronix in Israel and distributed by AVNET.
As shown in the video below, we used the HTG-FMC-X4SFP+ module from High Tech Global to convert the FMC connectivity available on the ONIX board to 4 x SFP+ – and from there we connected to a EP12000 EXOSTIV probe at 4 x 12.5 Gbps with 4 copper SFP+ cables. For the interoperability tests, we loaded an example design in the Virtex Ultrascale device connected to an example EXOSTIV IP. (See picture below).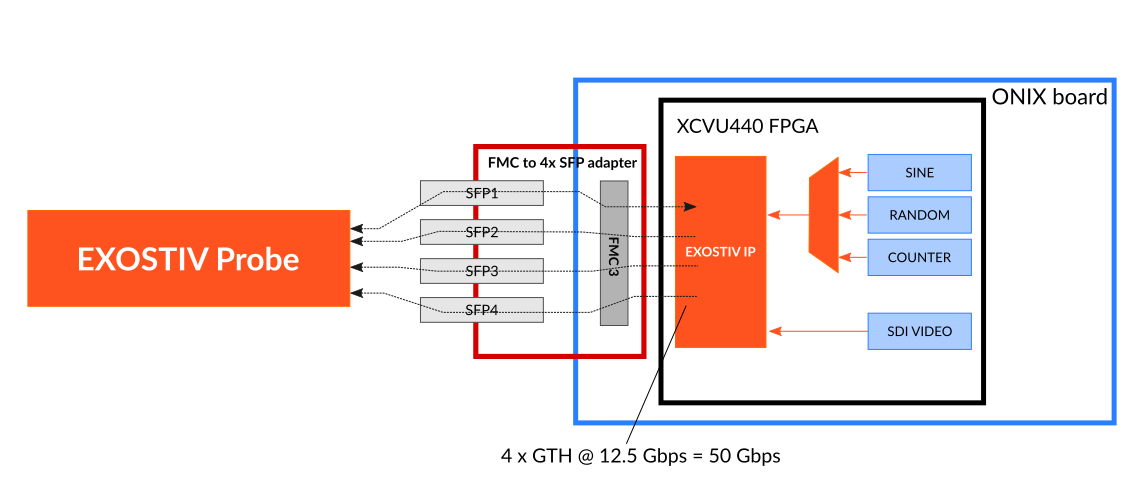 We recorded and annotated a demonstration below. See for yourself (no sound version).


As always, thank you for reading (and watching).
– Frederic