Our new waveform viewer is 10x faster!
I am happy to announce that Exostiv Dashboard 1.10.0 has been released this week. In addition to the usual maintenance on supporting new devices, new versions of FPGA tools, and a discreet yet fresh icon set update, this is the first of our software that benefits from our brand new waveform viewer – Myriad v2 (Click here to read the release notes.) – up to 10x faster!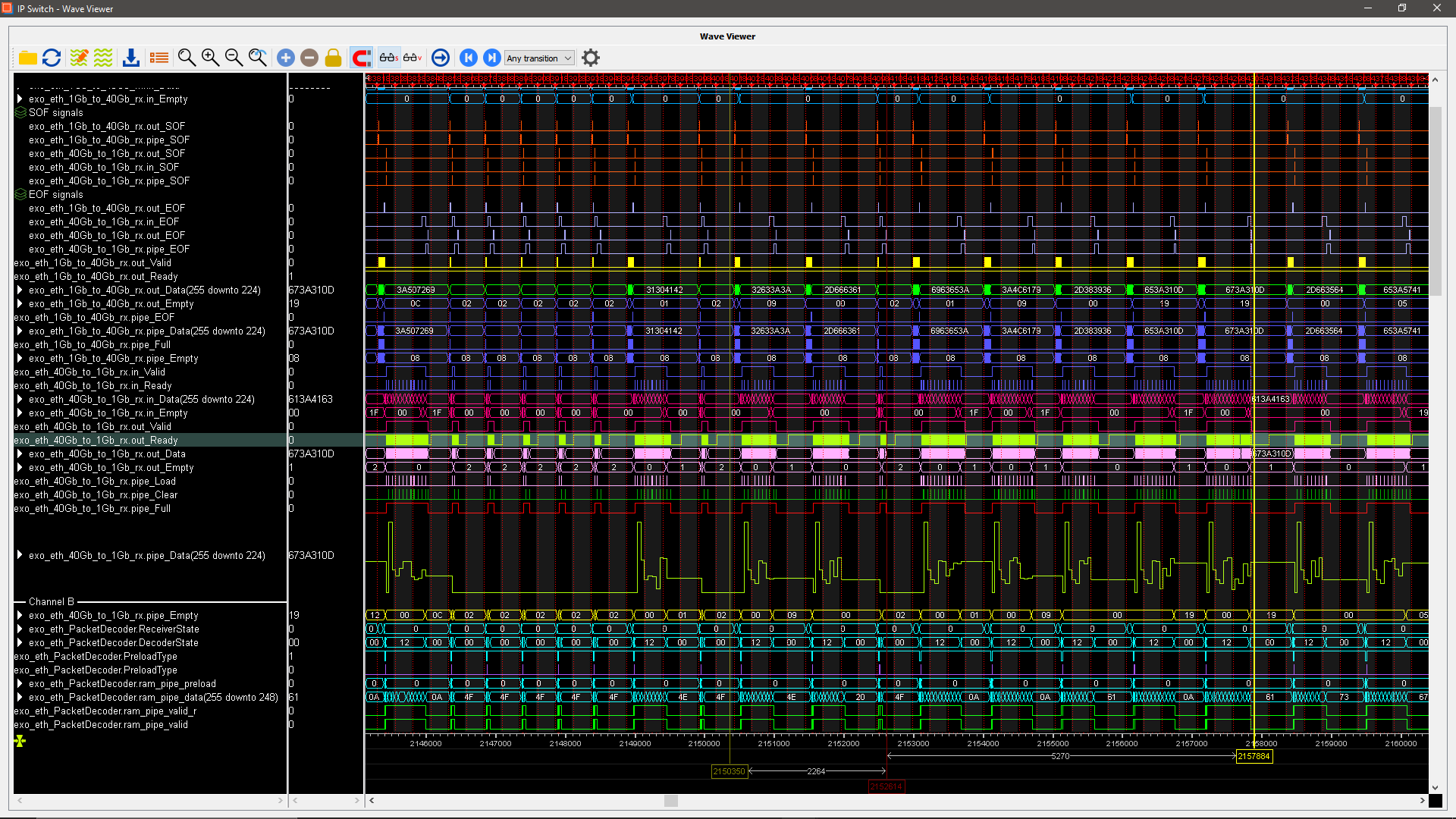 If you check the progress we made from Myriad v1, you'll see first that Myriad v2 receives common features available in premium waveform viewers – like the ability to rebuild busses, configurable shortcuts and a more complete signed & analog format support.
Is it just a long-awaited upgrade, then? Not so fast.
We have had to rework our waveform viewer to be able to handle hundreds of Terabytes.
The real benefit is under the hood – and especially in the waves formatting engine.
Most commercially-available waveform viewers are simulation-oriented. For this reason, they are not always convenient if you want to handle very large waveform databases. While they handle megabyte-range databases with ease – perhaps hundreds of megabytes – they are rarely able to process gigabytes or terabytes without display refresh lag, especially when scrolling and zooming in/out. Myriad v1 already commonly processes gigabyte-range databases captured with Exostiv.
Our future products will commonly capture hundreds of terabytes of waves from FPGA prototypes.
So, we have had to rework our gigabyte-capable Myriad v1 waveform viewer to increase its capabilities.
Myriad v2 is 2x to 10x faster with 10x more compact databases and a parallelized processing architecture (see a video demonstration below). And guess what? It is available NOW to ALL of our users in Exostiv Dashboard 1.10.0 !
But that's not all… We already plan additional features and increased performance for the future versions of it – quite notably, an even more accelerated interface and multi-source synchronized views.