Can we export the waves?
Yes, you can.
From the waveform window, click on the 'export waves button'.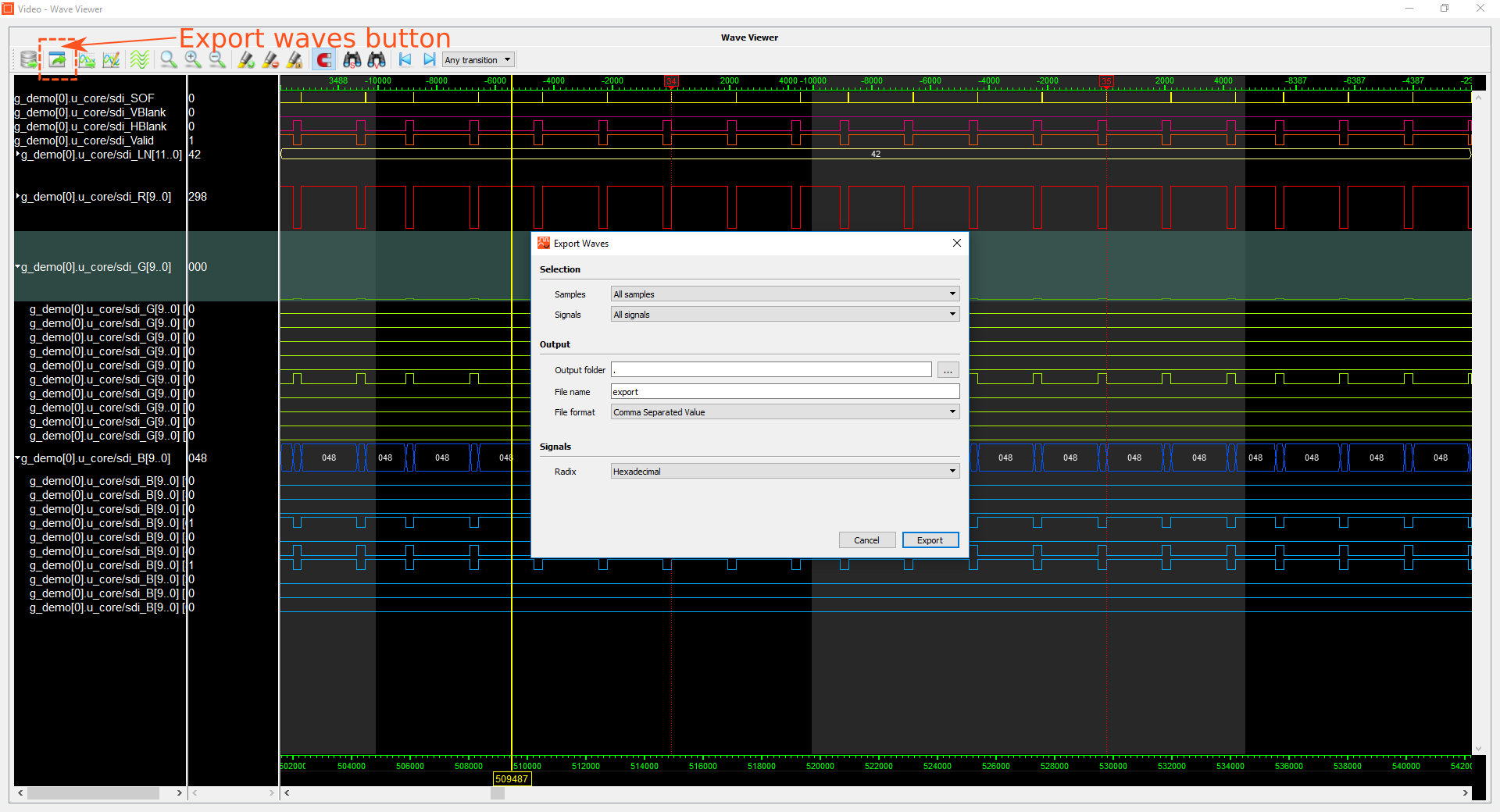 A window pops up: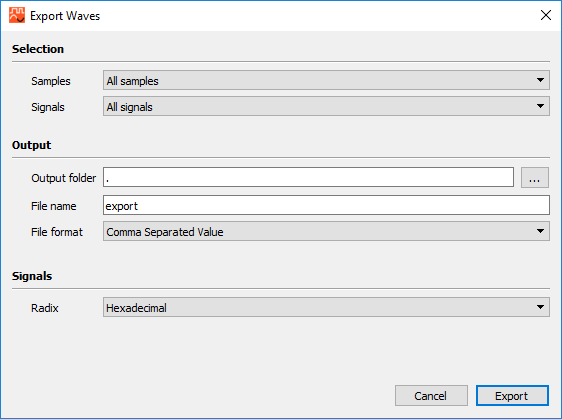 Pick the desired options:
– Range to export and signals to export;
– Output folder and file name;
– Export format: csv, binary, vcd or native format.
– Radix for signals.
Click on 'Export' and you're done!