Probe firmware update
With new software release, the firmware of your EXOSTIV Probe sometimes needs to be updated.
Such updates fix issues and add functionalities to your probe. Probe firmware updates are automatic and mandatory.
Here is a description of the firmware update process:
– Firmware updates are started when you connect EXOSTIV Probe to EXOSTIV Dashboard for the first time when using a new Dashboard release that requires a firmware update.
– In such a case, the following window pops up: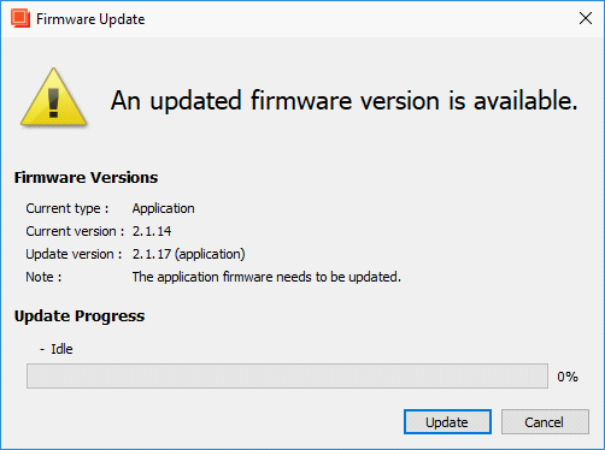 >> Click on 'Update'
>> The probe firmware is first erased…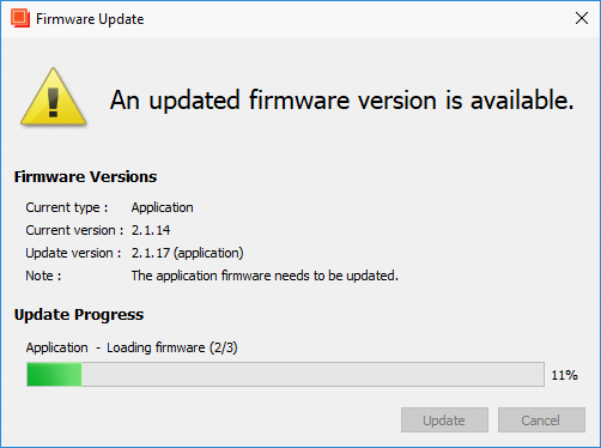 >> The new firmware is then written in the probe…
>> Once the process is over, the following message appears: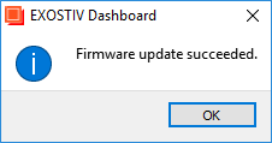 >> Click on Ok.

>>Click on Ok, close EXOSTIV Dashboard and shut down the probe.
The probe is then ready for use with the new software and firmware.